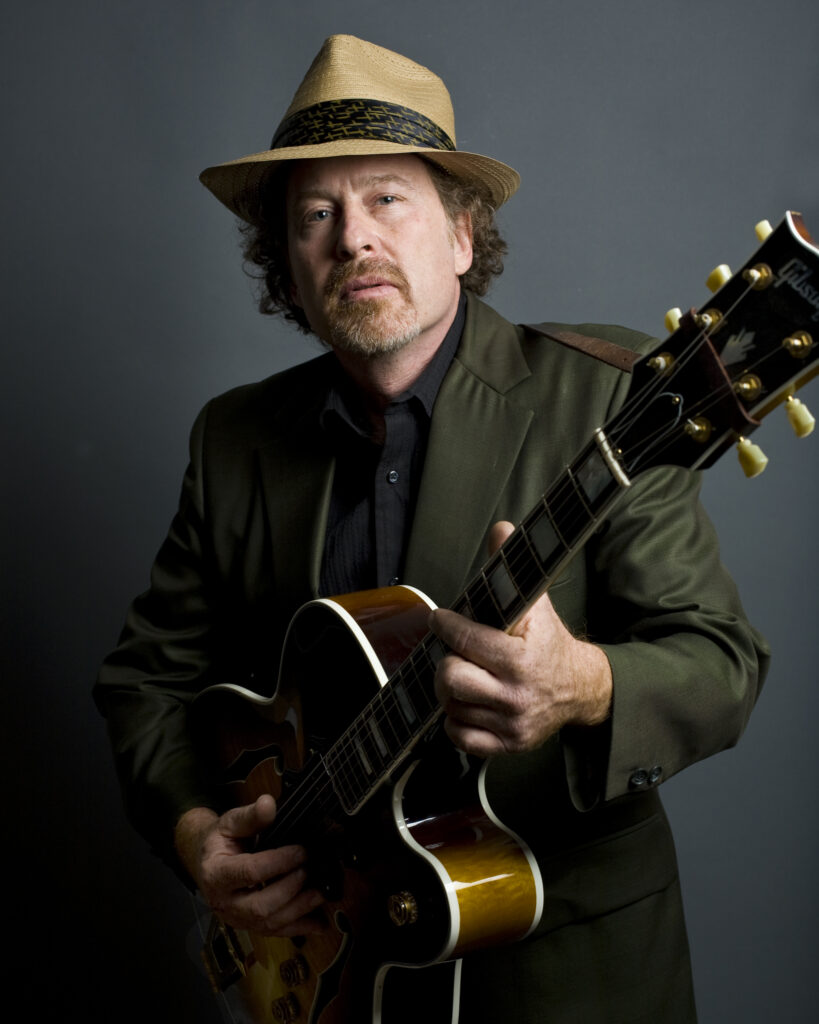 19th Street Red Bio
Randy "19th Street Red" Cohen first musical jobs as a bandleader were in a little juke joint called "Alva's Lounge" in Washington D.C. The african-american tradition of the blues was happening here and this was Red's "University of the Blues". For several years, D.C. bluesman came out of the woodwork to play the blues at Red's Thursday night sessions.
Next, it was a move to Oakland, California to absorb the moody, low-down stylings of Jimmy McCracklin, Lowell Fulson and T-Bone Walker. At Eli's mile high club, the scene was thriving; but the very bad neighborhoods of East Oakland was where red learned his craft. "Fillmore Slim", Craig Horton, "Big Bob" Deunce and "Little Frankie" Lee were his friends and cohorts. These players possessed the fire and intensity he was seeking……..
In the late nineties Red returned to his Delta/Chicago Blues roots and joined forces with the "Chicago Brother and Sister Blues Band". Bruce Brooks and Julliette Valentine, "The Judge" and "the Princes of the Blues", had come to the West Coast from Chicago's Maxwell Street scene. The ghosts of Robert Nighthawk and "Little Walter" Jacobs were smiling…….
Next, traveling the United States with his one-man band Red earned a reputation as a hard-core street singer with many thousands of fans. This also brought him back to New Orleans and Mississippi, his home base……
Touring europe frequently for the past several years, a whole new audience has discovered the music of "19th Street Red".
     …The newest record, "Avenue Boogie" like the one before it, "Street Dog", is raw and accessable. It was a labor of love, bringing the down home blues of the American south to New Orleans. Recorded live in the studio, it shows the passionate, raunchy vibe of sweaty juke joints and the searing emotion and rhythms of Mississippi Delta Blues and Crescent City Rhythm & Blues. this is the sound that resonates wherever Randy "19th Street Red" Cohen sets up shop……….